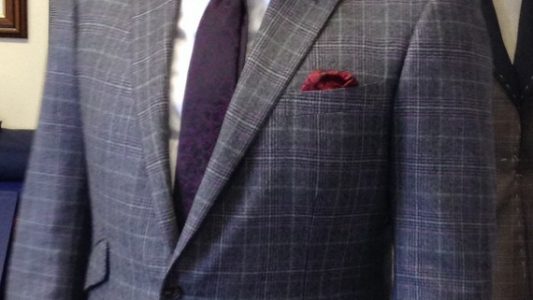 12 Sep, 2014
Des Merrion Tailor
Thanks Sarah ! Just as I am turning around, she snaps me. Got me didn't you ! Well this is ugly old me, Des Merrion Tailor.
Do you fancy wearing the finest earth shatteringly gorgeous threads known to man ? Then I would love to hear from you, des@dmerrion.com 07871877061.
Please don't fall into the salesman posing a 'tailor' trap ! If you are seriously thinking about commissioning a tailor-made piece do not part with one Sheckel until you have equipped yourself with the information here How Honest Is Your Tailor?
I absolutely love this coat. It's a 10oz super 130's and Cashmere cloth and its butter soft and so comfortable. It's also impeccably bespoke tailored by my fair fat fingers !