Bespoke Tailoring Course
Want to become a bespoke tailor?
Bespoke tailoring is the original and finest clothing experience, so If you are considering a career as a tailor, one of our bespoke tailoring course is the best place to start. This is the bespoke tailoring course if you aspire to be a fully qualified bespoke cutter and tailor, without the need to enrol in a traditional apprenticeship. It is open to UK candidates with prior experience in garment making and delivers both optional pathways – bespoke cutting and tailoring – to all students.
This exciting bespoke tailoring course is an opportunity to immerse yourself in the world of bespoke tailoring. A tailoring apprentice will take up to 10 years to perfect their craft. So perhaps you want to have a taste before you commit, or just understand more about this complex and secret industry ?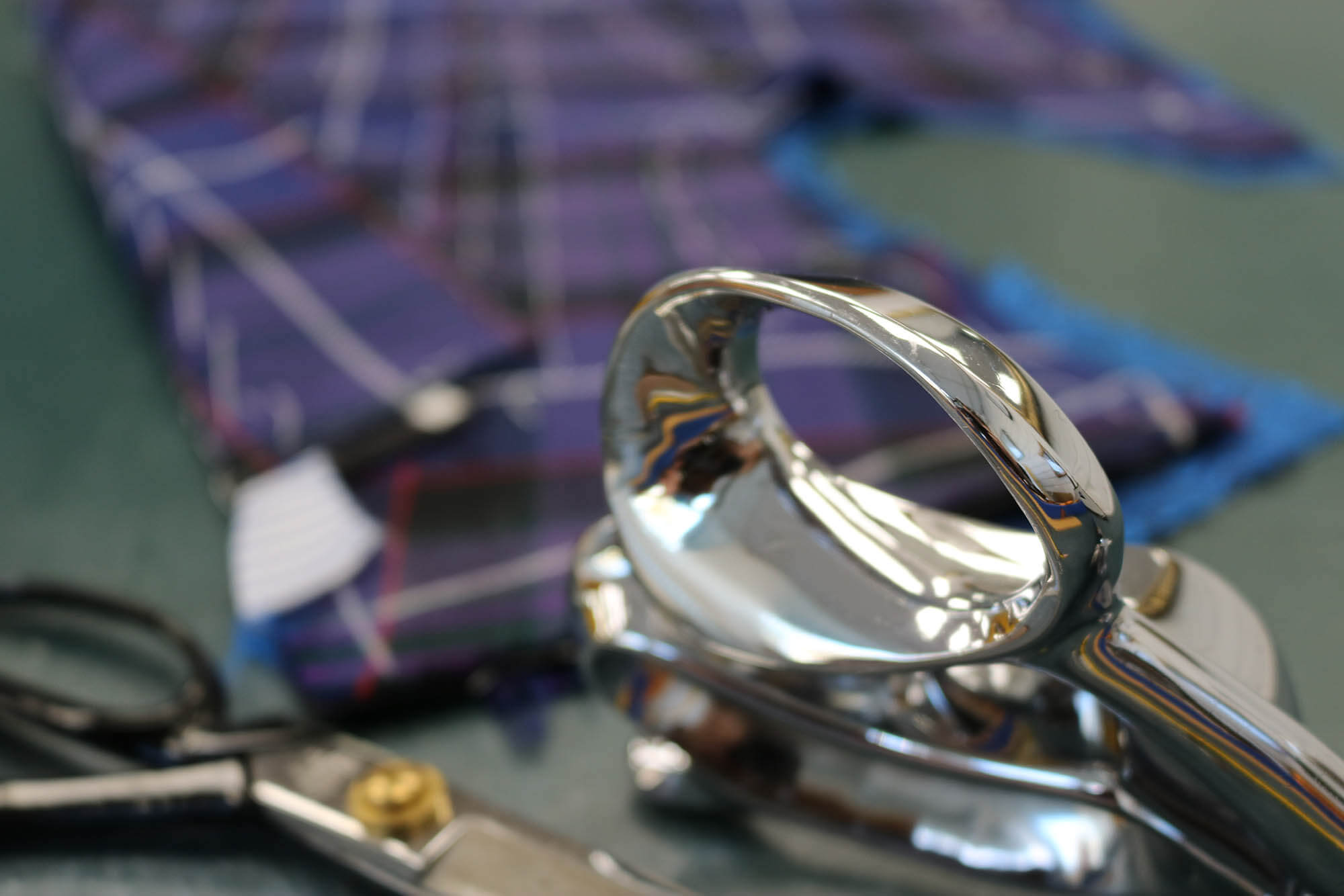 We're passionate about sharing our skills and passion for tailoring. We created our exclusive training course for individuals who want to improve their skills in a specific area – either at a beginner, intermediate or advanced level.

I cover in detail men's trouser making, waistcoat making and coat making, previous attendees have gone on to gain full time work on https://desmerrion.com/savile-row-tailors
This dedicated bespoke tailoring course will enable you to learn professional skills from a highly experienced tailor, in a friendly and focused environment. Former students that have attended my bespoke tailoring courses have gone on to start their own businesses. And students have attended my course from countries as far away as Sweden, Canada Spain and South Africa. 
All tools necessary are also available for students eliminating the need to bring their own. But can do so if they wish as long as they match that of the course materials list. We supply everything from drafting rulers to thimbles and shears. Paper is supplied for patterns as well as cloth and linings for samples.

COURSE START DATES.
Spring term:  2 January – 06 March 2023
Summer term: 3 April – 10 July 2023
Autumn term: 4 September – 18 December 2023
TAILORING TECHNIQUES will introduce you to the practical skills required for the development and production of garments within the industry. Through workshop practice you will learn about the materials and processes involved, along with the construction and handling techniques that are necessary to become a successful bespoke tailor.
Under Pressing
Out Pressing
Canvas Making
Hand stitching
Hand Buttonholes
Waistcoat Making
Coat Making
Trouser Making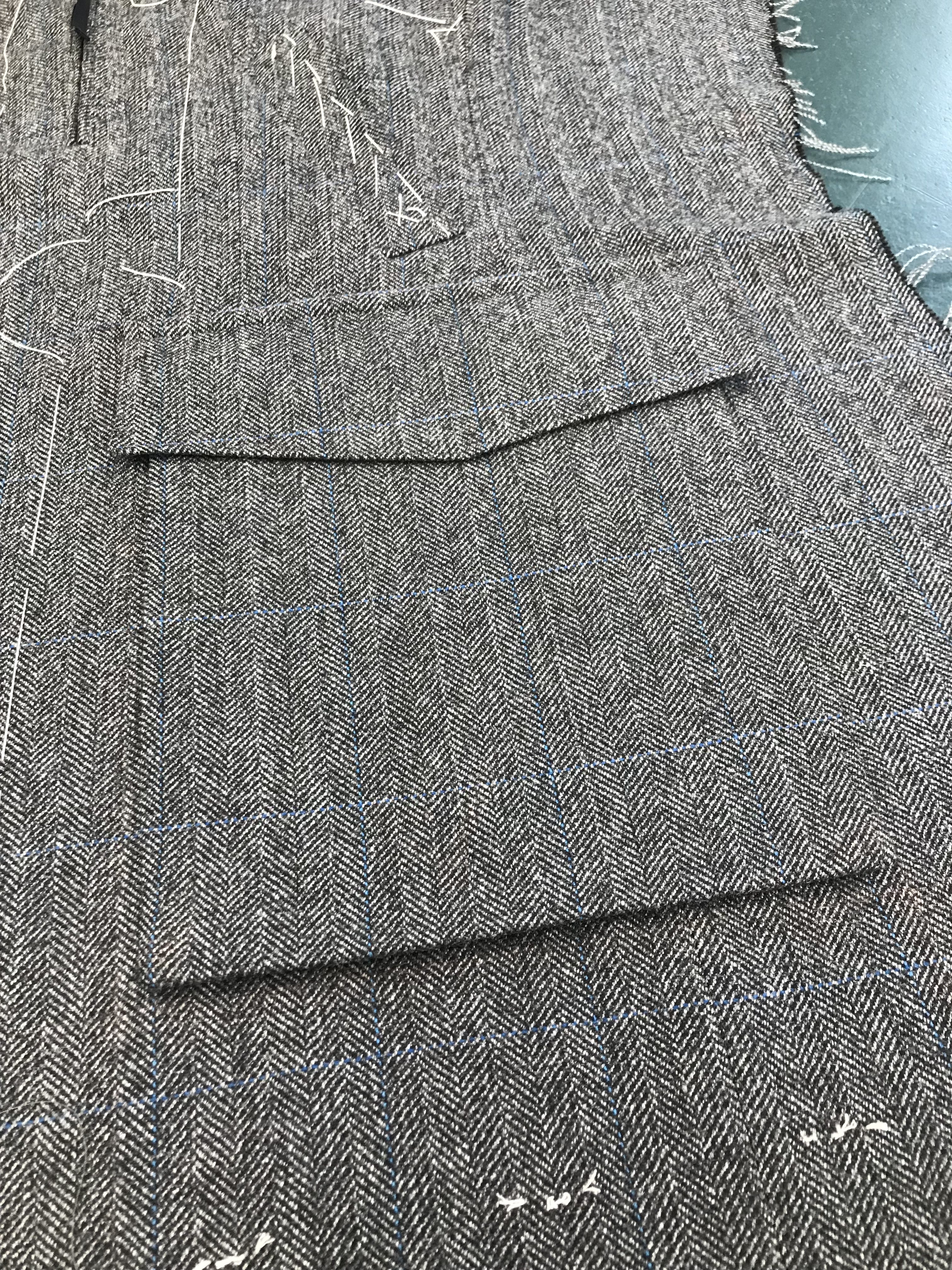 FEES
UK & EC Residents £12,000 per full year
Non-UK/EC Residents £15,000 per full year
ADDITIONAL COSTS In addition to tuition fees you are very likely to incur additional costs such as travel and the cost of some materials.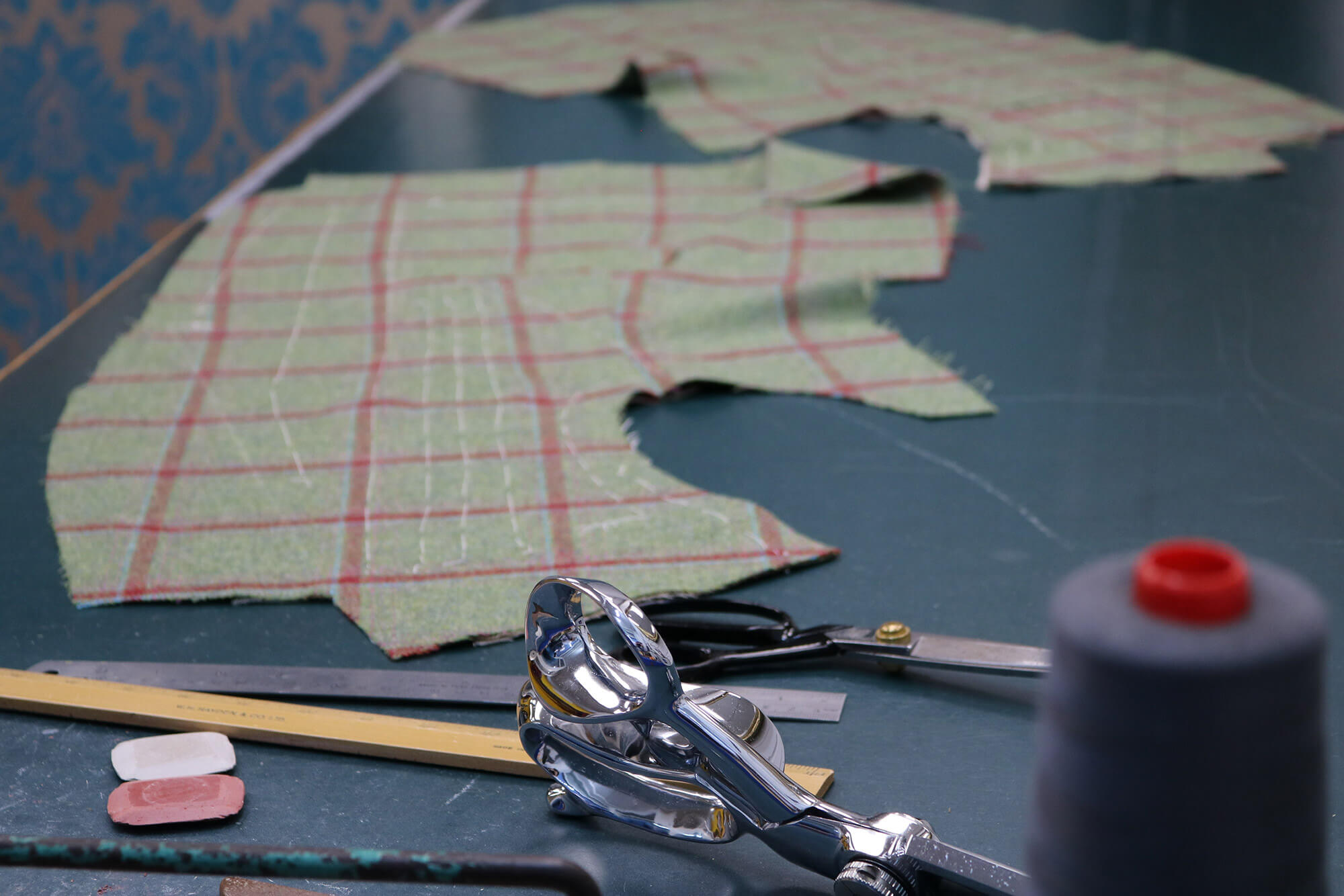 STUDENT SELECTION CRITERIA
What I look for. Desmond Merrion seeks to recruit students who can demonstrate:
Evidence of creative, cultural and tailoring interests.
A potential to achieve a high standard of technical/fine tailoring.
An ability to think three-dimensionally. An enquiring and analytical approach.
An ability to communicate visually, verbally and through the written word.
The ability to work independently.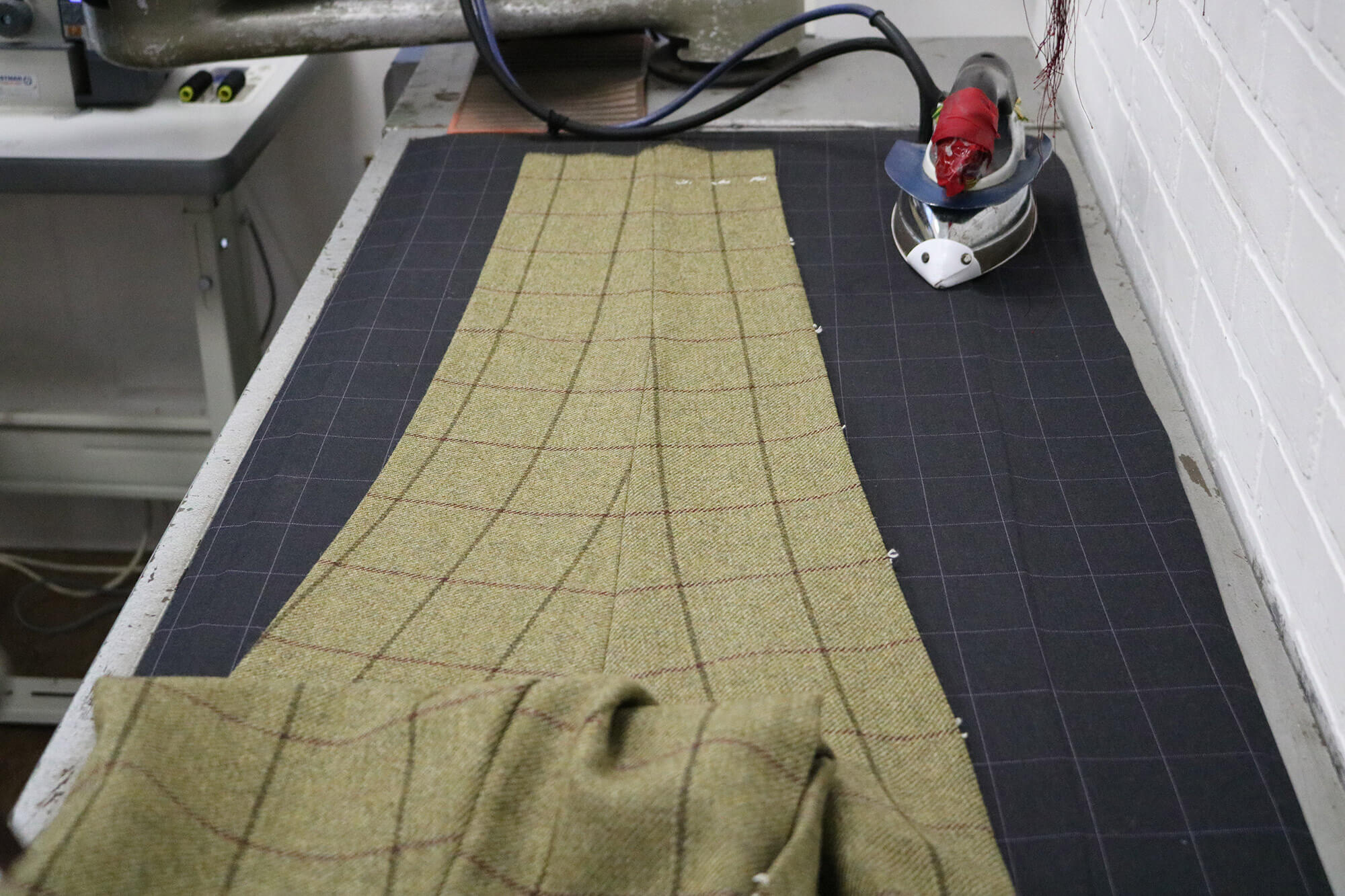 Desmond Merrion Bespoke is NOT licensed to issue student visas.
EQUIPMENT AND MATERIALS
Setting up a tailor's shop in its entirety is not that simple. Machinery and equipment change in relation to the specificity of production and must adapt to the environment in which they are placed in order to make it pleasant and comfortable.
All the materials and trimmings (except cloth) required to make 2 three piece suits will be provided to all students. Full use of all industrial sewing machines, industrial irons and pressing tables are also provided.
ACCOMMODATION
Accommodation for the duration of the course is NOT provided by Desmond Merrion. Students are fully responsible for their own accommodation and living expenses for the duration of the course.