Bespoke Tailoring
Bespoke tailoring
High end tailoring is the influence behind all modern suiting, including made to measure, and bespoke is THE benchmark. The term bespoke was derived long before the mass production of ready made tailoring, and historically all cloth lengths were held in stock by a tailor. Subsequently, when a cloth had been chosen by a client, it was said to have "been spoken for". A collaboration now begins between you and
your tailor
to commission something truly special.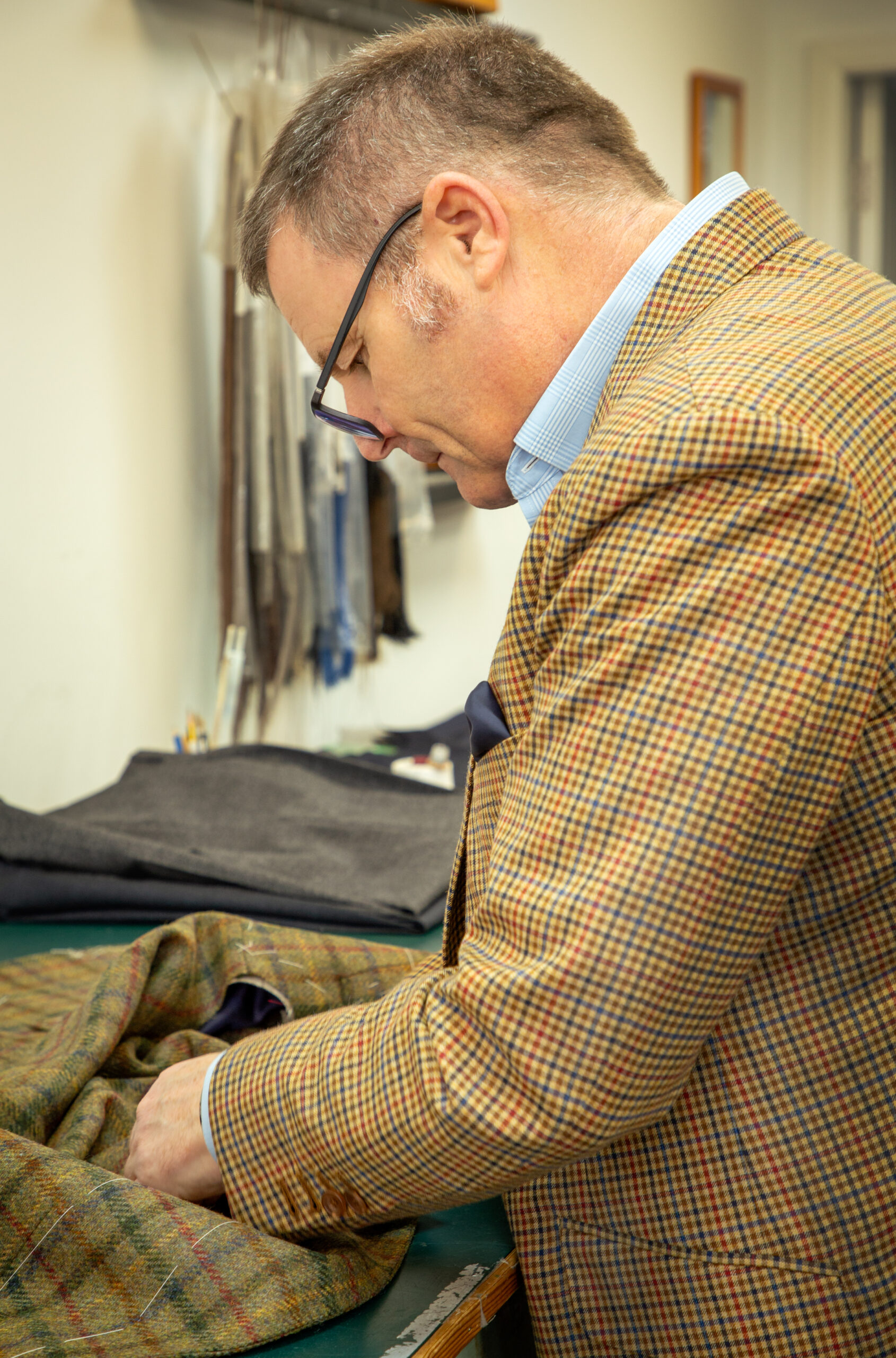 Bespoke tailoring built on a very special relationship is a process between the client, cutter and the tailors who assemble the garment. The focus of a bespoke commission is to create a unique garment, entirely made to your needs and your requirements. Every item is hand-made by a master craftsman at our Castleford premises to the client's individual pattern. Our process has stood the test of time. And ensures that at the end of it you will have an exquisite hand-made bespoke garment that will last you a lifetime. It's time to commission your modern
sartorial
look. Home or office visits available.
Want to find out more about our bespoke process?
Every single piece we create is unique to you. No detail is overlooked in producing the highest quality garments.
Learn More