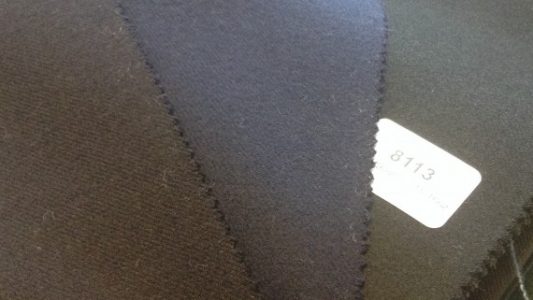 21 Mar, 2015
Blue Suit
I have already written about what I believe are the merits and advantages of the grey suit, here with this blog post I shall outline my thoughts on the blue suit.
In my opinion the blue suit, or as I call it, the bog standard IBM blue suit, has to my eye been absolutely done to death. Plus, it is just too safe…..
I do have to travel on the London underground tube quite frequently whilst visiting clients in London and I am somewhat disappointed to see the tube, and the workplaces of clients I subsequently visit, literally awash with staff adorned in dull cookie cutter blue suits !
It has also become very difficult to turn the television on and actually see a politician, presenter or celebrity that is not adorned in what has become to my eye the dreaded blue suit.
Blue Suit
Let's not be too shy about telling the truth here, the problem is definitely exaggerated by the issue of extremely poor quality off the peg suits that are sold by many of the high street chains.
The fit of most off the peg men's suits today is bloody awful to say the least. The fit of some suits I have seen almost makes my eyes bleed, others make me want to cry, and it's not pretty seeing a 17 stone man cry my friends.
Another reason is the cloth that most of these rubbish blue suits are made from, and they truly are rubbish, it's shiny. Shiny cloth is never a good look at the best of times, the exception to that statement is unless it is a quality mohair that is meant to have a sheen, shiny cloth is a sure-fire way to spot cloth that is extremely cheap and poor quality.
A blue suit has to chosen with care and the reason is this, choose the shiny cloth number and combine it with the white shirt look that seems to also be rather prominent lately and it will make the wearer look like a lost schoolboy, or even worse a member of the boy band One Direction.
Choose a classic cut two button coat with a subtle overcheck, or a muted glen check that breaks up the actual solid colour of the cloth. Stick a pocket square in your outside breast pocket combined with a light purple shirt and a mixed muted colour tie and you will look great.
Blue Suit
The pictures below show a few solid blue cloths fanned over each other to show the different colour tones. Non of these cloths are shiny……
The next picture shows a clients partially made bespoke DB coat on my tailors dummy. This cloth has a lovely blue hue with a subtle, but defined glen check running through it and is a perfect alternative choice to the dreaded solid blue. The overcheck blends in so well you can only see it when you are quite close.

More pictures of the checked blue cloth.