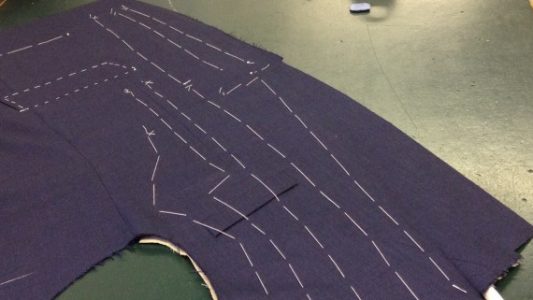 10 Jan, 2015
Custom Suits
Custom suits is an American term that is used to describe a tailor-made suit that is in essence the equivalent of an English full bespoke suit. So it's really only a slight difference in the terminology but in reality customs suits are bespoke suits.
For quite a while I used to visit the USA several times a year to measure and fit American clients that required my bespoke tailoring. I used to visit New York for 3-4 days, and then I would often fly down to Atlanta where I would stay usually for two days. Because I am a cut and make tailor It got to the point where I was struggling to service two fronts, namely the UK and the USA. My trips got the point that in my last year of visiting America I was over there five times which sounds quite glamorous, but in reality it was five weeks that I wasn't actually cutting or making anything back home in the UK.
However, that said, I used to really enjoy visiting my clients overseas and some days I do miss hopping over the pond. I am rather lucky though to still have quite a few American clients that I still make bespoke suits for, the difference nowadays is that my US clients tend to fly into London for business or pleasure where I will then meet them and deal with any of their tailoring requirements while they are here in the UK.
Custom Suits
So, here are a few pictures of a suit that I am making for one of my American clients. The cloth is a lovely blue/black pick and pick, it really is a stunner and very classic in weave and style. This particular bespoke suit is for a New York client of mine that is a lawyer.