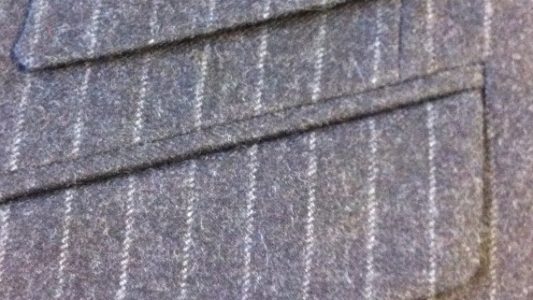 5 Jan, 2015
Bespoke Suits
What exactly differentiates bespoke suits from a 'normal' suit ? Well in my opinion the clarification between real bespoke suits and what a salesman may sell you as a supposed bespoke suit is as different as day and night. I have never been one to mince my words, so I am not going to start now.
I have always been a firm believer in good honest advice told in plain English. Clients always have a choice. They can either buy into the heritage, history, craft and art of a real, time served bespoke tailor like myself. Or they can buy into the self promoting hype, the fancy location and bullshit talk of a salesman that is posing as a tailor. It's really that simple. A real bespoke tailor is someone who has actually apprenticed under a master or in my case several masters. Buyer beware, do your research and make sure you are getting a real bespoke suit, you have been warned.
Bespoke Suits
My bespoke suits are hand cut purely by me, and every single stitch that is placed into my bespoke suits is also done by only me. I do not employ any staff or out workers. What I do is actually very unique, very traditional and very, very hard to find anywhere nowadays. Many people and places may claim to be a 'Jeff' but in reality this is just not true.
A 'normal' suit that is made in any kind of modern factory set up will take merely minutes to fully make. Of course you couldn't follow a suit from the cutting room to the final despatch in a few minutes, but the actual time, or time and motion time due to the nature of sub division on a large-scale means the actual make time for a suit is very low indeed. My fathers factory as an example made a fully machined two piece suit around every 4-5 minutes. By comparison, all my bespoke suits will take at least 65 full man hours of my time to make. There is just no comparison between a real bespoke made suit in terms of quality, fit, the customer service you will receive and a factory made suit however it may be dressed up, period.