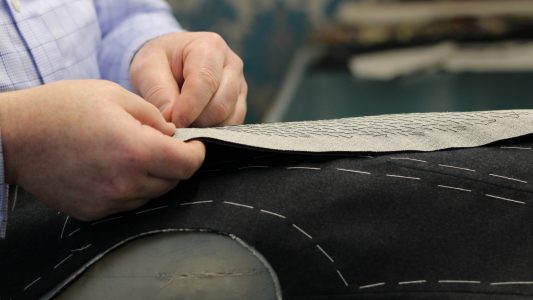 5 Aug, 2018
Bespoke morning coats have undergone many changes of style since its first appearance. The modern version of it is, perhaps, the most graceful. It has a fairly high fashion waist line and a long skirt, giving a very attractive and smart appearance.
The term body-coat is usually used to describe a type of garment which fits the figure closely in the waist section. There are many kinds of body-coat, though only two are in general wear at the present time-the Morning Coat and the Dress Suit, or Dress Coat.
At one time the most frequently worn body-coat was the Frock Coat; it may be somewhat hard to equate that this garment was, only a little over a hundred and twenty years ago, the standard garment for business wear. No tailor's cutter would have appeared in his cutting-room clad in any other style of coat.
It might be said that the Frock Coat was, in those earlier days, what the lounge jacket is today, a garment for everyday wear. Nowadays, however, the Frock Coat is regarded as an article of clothing which is too severe for popular acceptation. These are easier times, perhaps, and the relative freedom of the lounge jacket has made this the standard garment for general wear.
A morning coat worn these days, could be an elegant three-piece in grey herringbone, with peaked lapels as pictured below.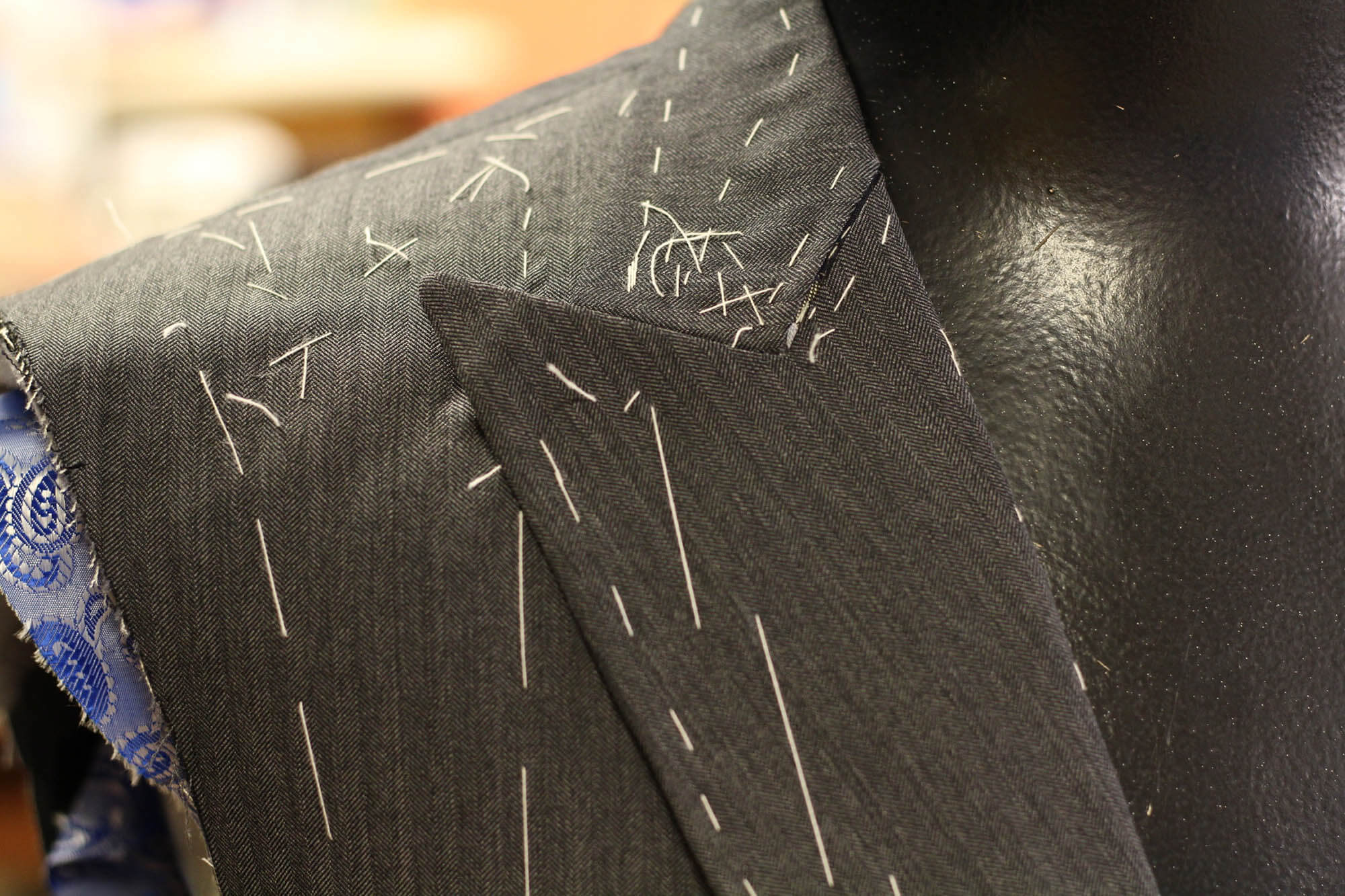 For practical purposes, the bespoke Morning Coat May be taken as the basis for all body-Coat styles. In some respects it is a Frock Coat with the tails cut away. The latter had a square skirt section, whilst the former has the skirt sloping away from the waist seam. A cutter who has a set of Morning Coat patterns will be able to adapt them for the cutting of other styles of body-coats.
In the cutting of a bespoke Morning Coat, there is much scope for the cutter to exercise his style sense. The Morning Coat lends itself to artistic treatment, and if they are made up by a good tailor, their finished appearance is a pleasant reward.