Tailoring Consultancy
If you are an individual looking for a professional tailoring consultant, or a multi national company looking to improve your quality or production, I can deliver a depth of knowledge, passion and skill that only 35 years of experience in bespoke tailoring can bring.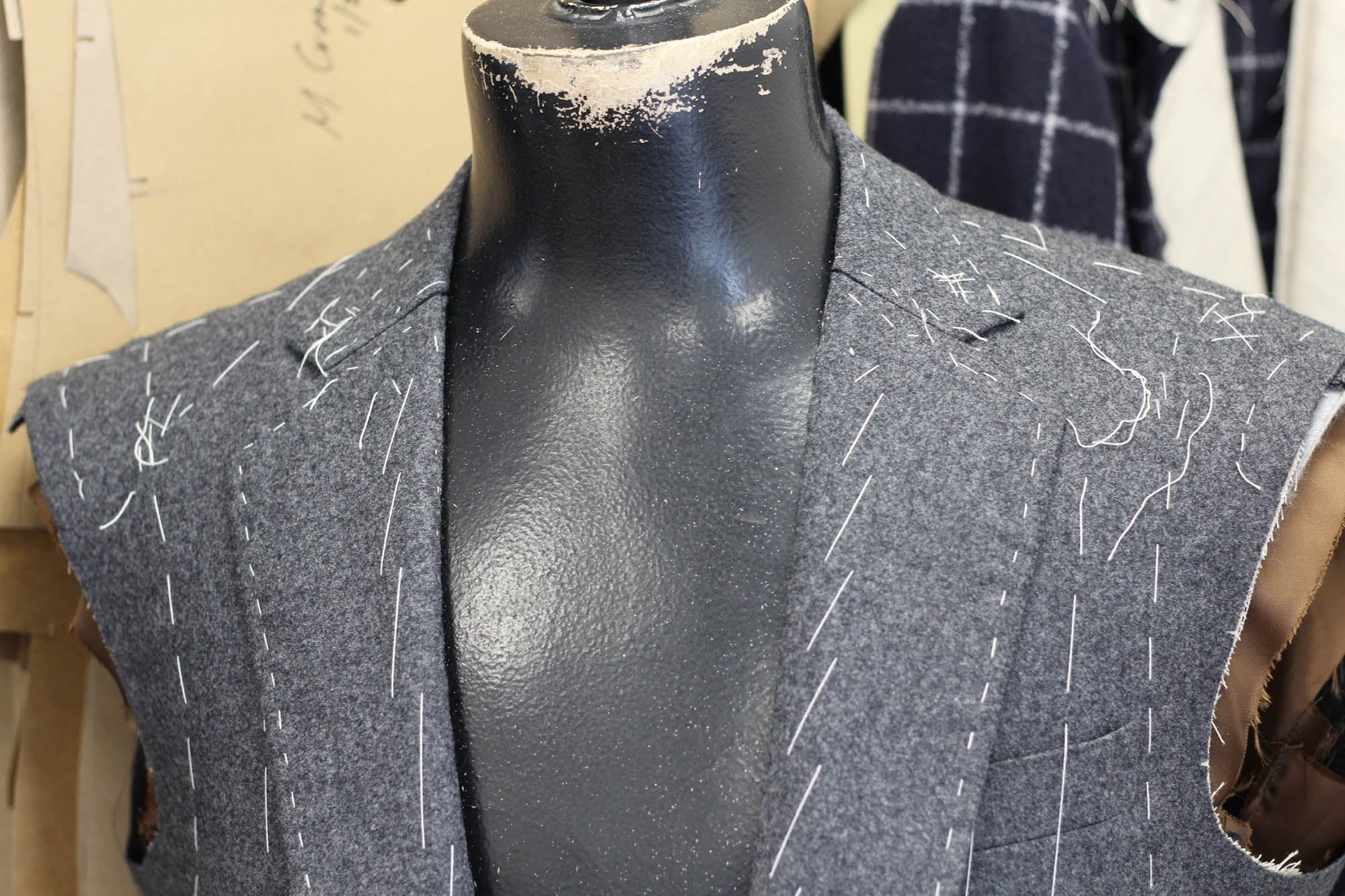 I have occasionally been approached to deliver high quality tailoring consultancy to a wide variety of companies within the tailoring industry. Delivering a depth of knowledge, passion and skill that only 35 years of experience in bespoke tailoring can bring.
Desmond Merrion is a highly commended bespoke tailoring consultant, with over 15 years experience working with acclaimed brands and international fashion houses.
Desmond is available to consult on all matters tailoring, such as:
Improving the quality of wholesale made to measure or bespoke garments
Ensuring a smooth production line workflow
Adding semi or full bespoke tailoring to your production
Quality control systems
Pattern drafting for bespoke or engineered garments
Efficiency in cloth cutting and lay planning
Effective pattern manipulation for best fit from block patterns
Cutting of bespoke or engineered garments
Improving garment quality of fit
Traditional tailoring methods including full open coat construction garments
Full canvas construction methods
Pressing and garment finishing techniques
Workshops on how to make trousers, jackets or any other bespoke or engineered garment
My specialist expertise is in that of traditional tailoring.
A tailoring consultant with real practical experience of fast paced high quality volume factory production. Desmonds' personal career began in the wholesale tailoring trade at his late fathers Doncaster based factory. Desmond is a very experienced cutter with shears, Eastman straight knives and industrial band knives, and has a vast depth of knowledge on pattern construction as well as being a fully trained bespoke tailor.  Desmond is fully conversant with efficient modern production line flow from cutting through to dispatch for trousers and coats. Desmond spent 14 years full time at his fathers wholesale tailoring plant that averaged 3,000 tailored hanging garments per week.