Off The Cuff How To Choose Your Tailored Suit, Tailors Leeds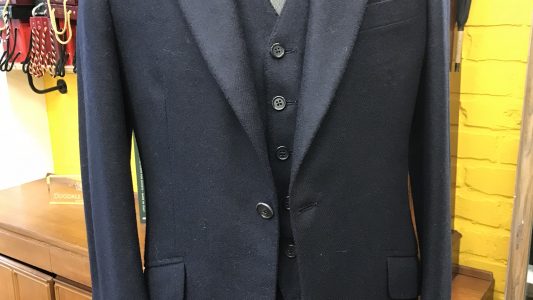 2 Jul, 2018
When purchasing other products we can be assured of the quality by certain benchmarks, measurements or grading systems. When booking a hotel we know that the highest quality hotel we can choose from will usually be the five star option. Similarly when booking an airline ticket we know that if we fly first class the quality of service cannot get any higher than that.
However, there is no similar grading system for the quality of tailored suits. Buying a tailored suit is difficult enough already due to the lack of regulations on how they must be labelled, and it's only made more confusing by the fact there are no yardsticks for comparison, no Michelin guide, no star rating and no bronze, silver or gold label. This may be because tailoring is an art form using many different components and craftsmen that cannot be easily measured.
Clients occasionally ask me questions like "Are your suits fully canvassed?" or "Do you use horn buttons?" Because they're looking for some sort of yardstick. The truth is that horn buttons and full canvassing are all very well but they give you no indication as to whether or not a suit will fit you. Subsequently, you still have no idea whether or not you'll have a high quality suit in your wardrobe.
Apart from the fabric and the quality of canvas and real horn buttons, there are many more factors that affect the quality of a tailored suit.
The ability of your tailor/cutter – if the person who actually takes the measurements and conducts the fittings is no good at it, the construction quality becomes irrelevant as the suit won't fit properly. At Desmond Merrion Bespoke Tailors you're dealing with the cutter and the actual tailor.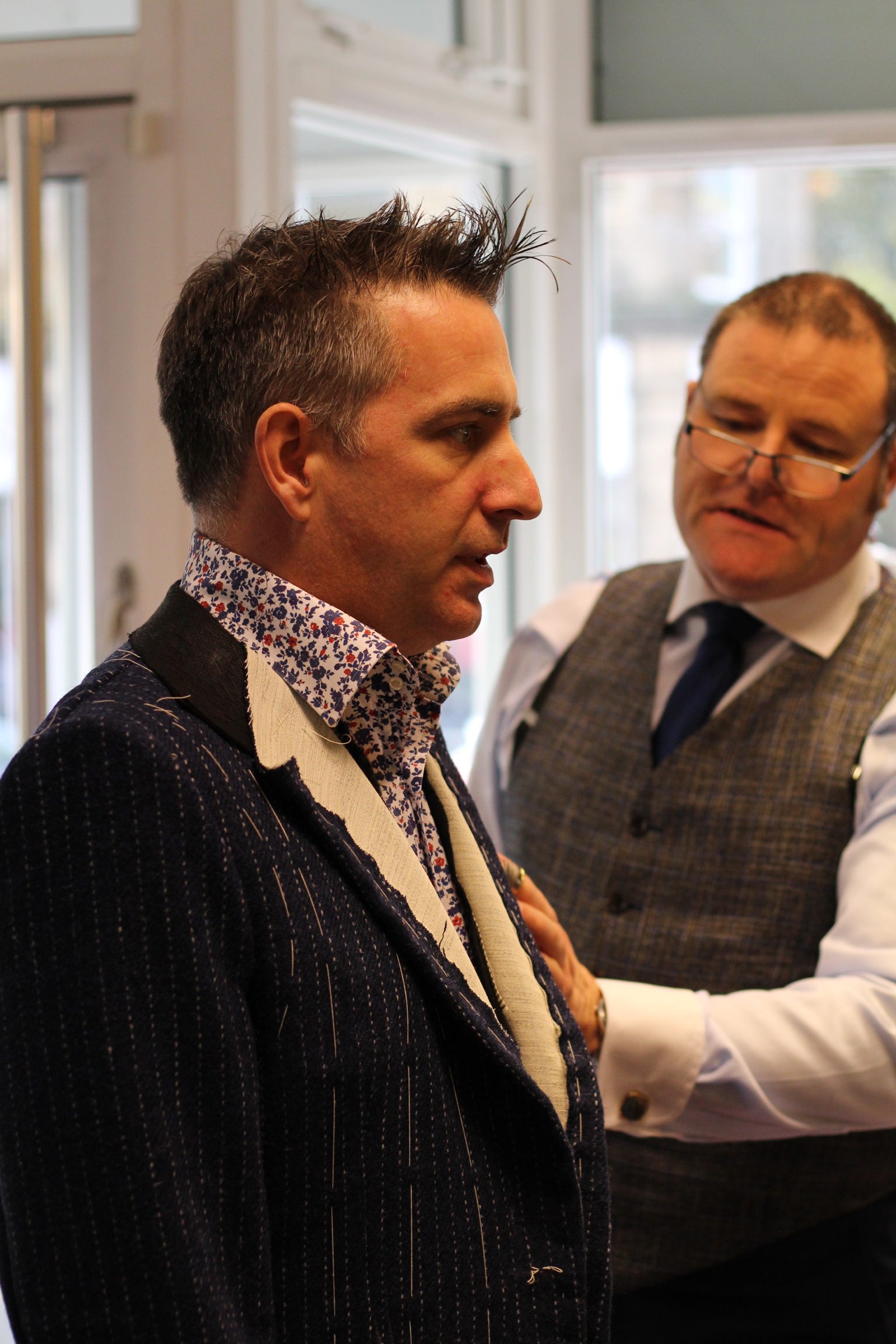 Quality of internal construction e.g. canvassing and interlining – this determines how long the suit will last, how it performs and how much shape it has. At Desmond Merrion bespoke for superior construction we fully canvas our semi-bespoke and full bespoke suits.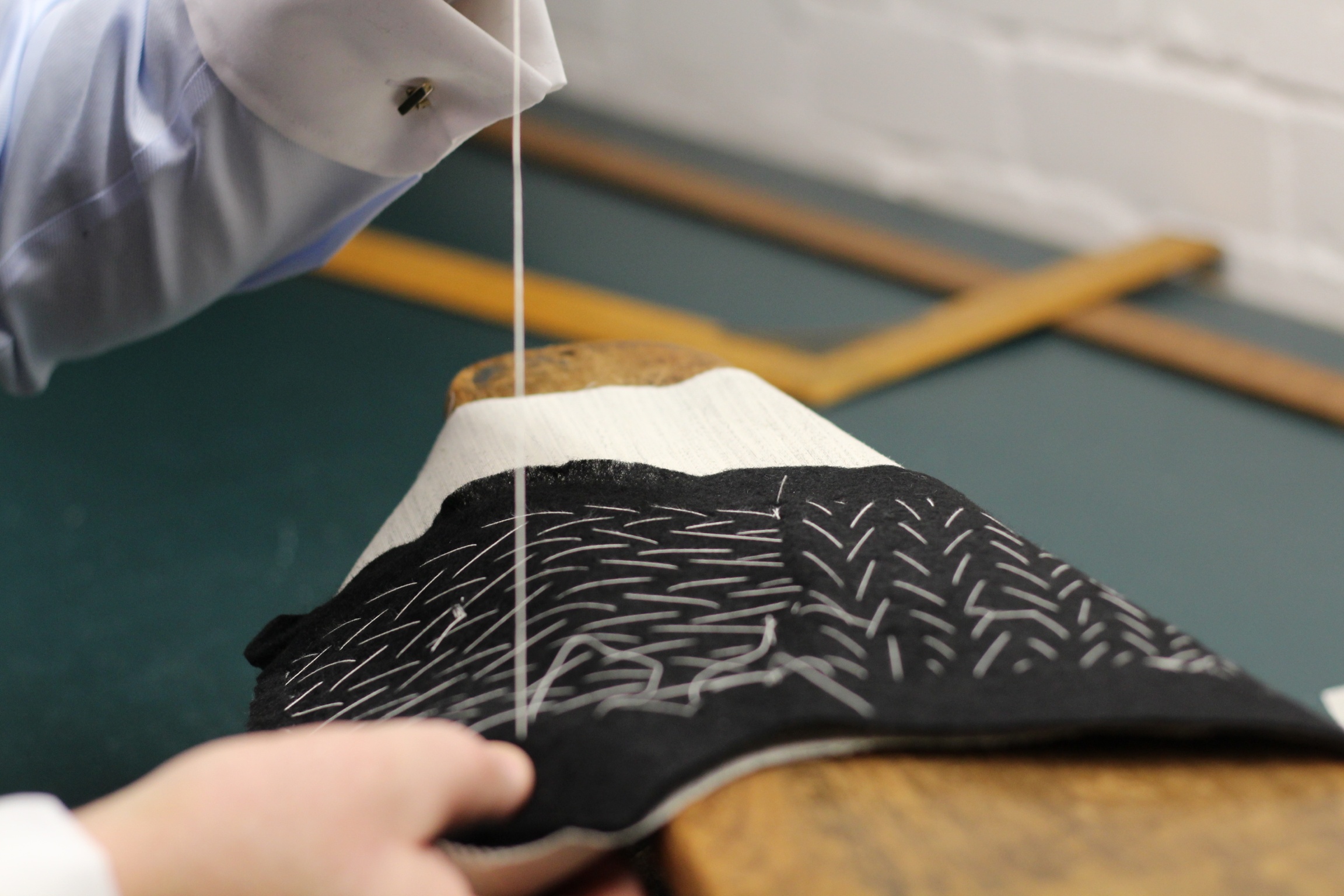 Ability of the coatmaker and trousermaker – these are the people who actually stitch the garment together, they also control how much shape goes into the garment and how clinical the finish is. The more experienced and thorough the coatmaker and trousermaker are, the better your suit will look. Desmond Merrion is our coatmaker and trouser maker, with 35 years experience working at the highest levels in handcrafted tailoring, our knowledge and skill is unrivalled.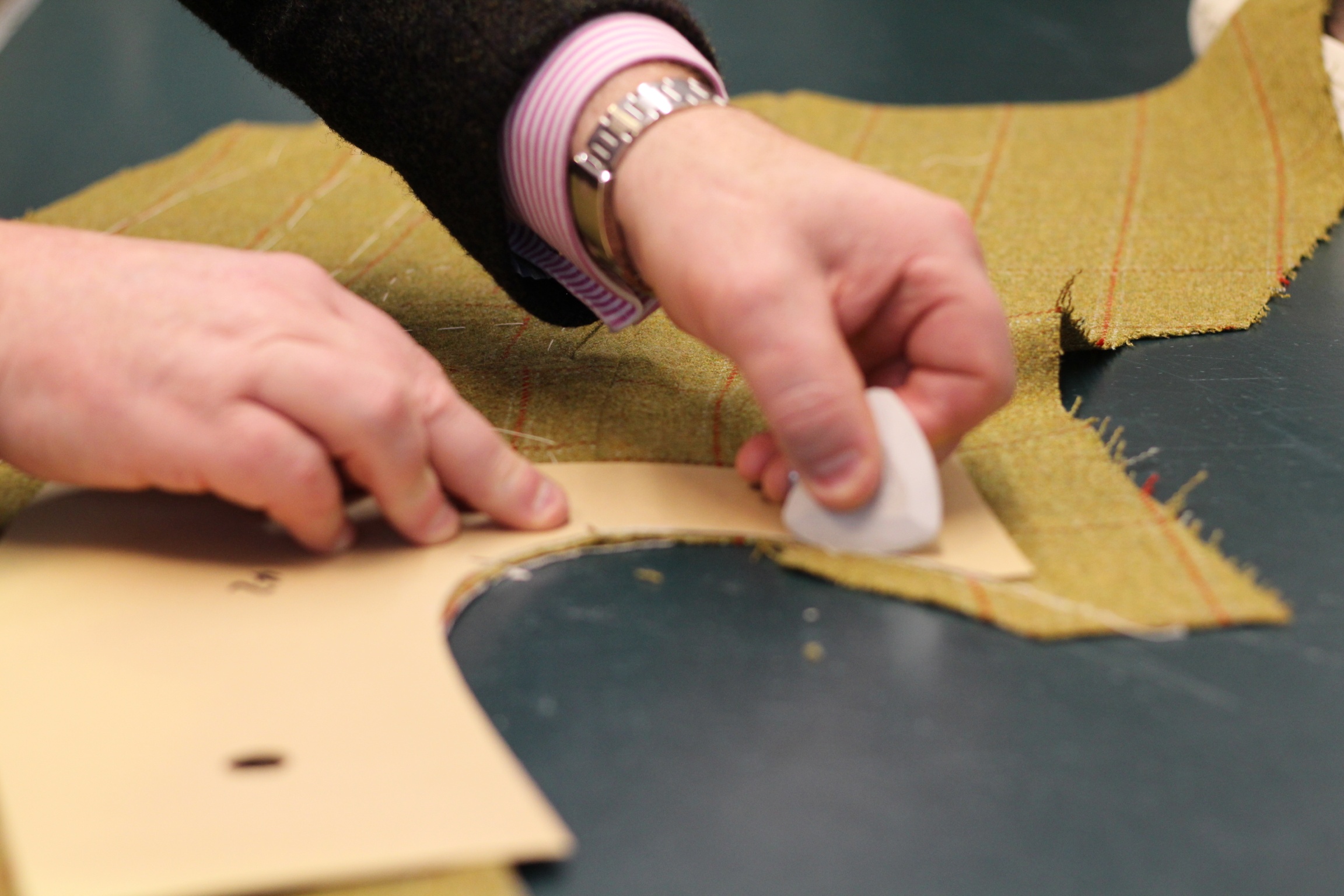 Quality of fabric – this obviously affects durability, comfort and style. We only use world class cloth merchants to supply our clients fabrics.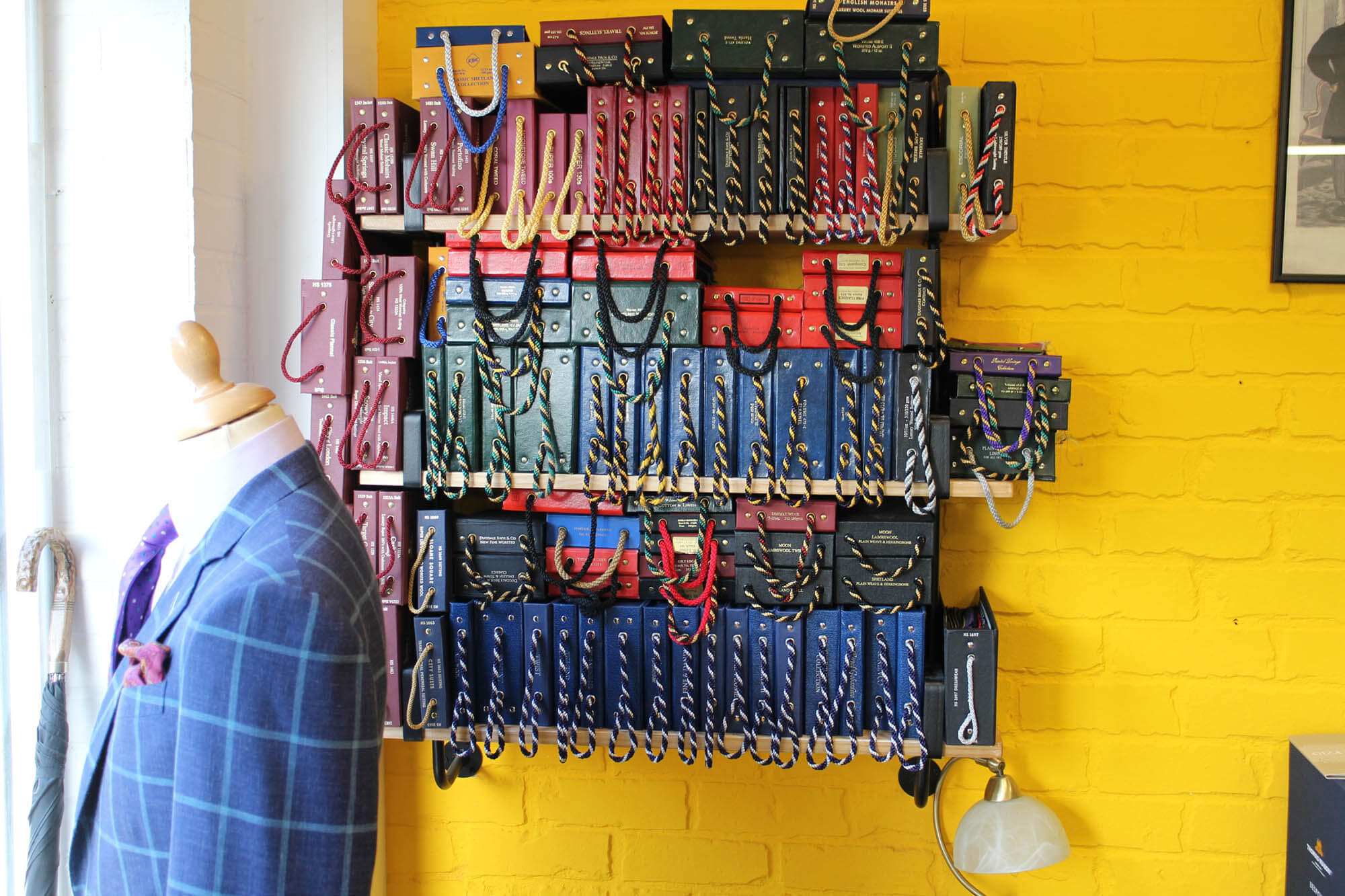 Trying to choose the right tailored suit can be very confusing. The main reason for this confusion is that various tailors choose to label their products in so many different ways. For example one tailor may offer you a 'made-to-measure' service while another one offers a 'personal tailoring' service for the same price. Another tailor will then talk about 'entry-level' bespoke. So how can potential clients possibly compare these products when they don't really understand the differences between them?
It doesn't help that there are no industry standard definitions for these terms. A 'made-to-measure' service offered by one tailor could be radically more advanced than a 'made-to-measure' service offered by another. Unfortunately in the world of tailoring there are no regulations to govern how retailers describe their products (a source of great irritation to genuine bespoke tailors)
This means that any company can label their tailoring product in any way they see fit. There are tailors using the word 'bespoke' to describe a product that is certainly not bespoke in the true sense. Often it's a version of made-to-measure.
So all I can do in this section is attempt to describe what these terms usually refer to, but in reality they could vary significantly from the label they're given by the tailors. The only real way to tell is to talk to the tailor themselves.
Made-to-measure
This is a very broad category as there are so many different types of made-to-measure suits offered by so many different retailers.
Often the measuring process is designed to be fool-proof so that untrained retail assistants can still sell the product. This means that the style and measurements will always be based on a very rigid template which means less freedom for you to express your own individual style. The coat construction tends to be fused, or glued throughout the whole of the coat, and fully machine made.
But if you had been told that this suit was 'bespoke' you would be very disappointed. Average price £450  – £1,000.
Semi-bespoke/entry-level bespoke/personal tailoring etc.
Again the types of this product can vary as much as the name but they all have one thing in common: They're better quality than a made-to-measure suit but not quite as good as a fully bespoke suit. What makes them more expensive than made to measure ? It can be more hand-stitching or more highly skilled tailors and fitters.
The internal construction of the coat should be of a much higher quality than a basic made-to-measure suit. This product tends to be offered by tailors who also offer a fully bespoke service so you're unlikely to find it in department stores.
In the case of Desmond Merrion semi-bespoke suits, we take far more measurements than your average made-to-measure suit. Consequently the fit is far more precise. We also fully canvas our semi-bespoke suits and construct them using the full open coat method. Every Desmond Merrion semi-bespoke suit is cut and made on site in our Leeds shop. Average price £800 – £2000.
Fully bespoke.
When it comes to fully bespoke there is simply nothing better. No tailoring process takes more measurements than fully bespoke, no construction quality is higher and no other method of tailoring involves more specialist tailors.
Bespoke in the true Savile Row sense involves around 80 hours of hand tailoring and is the worldwide benchmark for quality. Every Desmond Merrion bespoke suit is cut and fully made personally by Desmond to the same exacting standards set by the Savile Row Bespoke Association. Average price £2,750 – £7500.