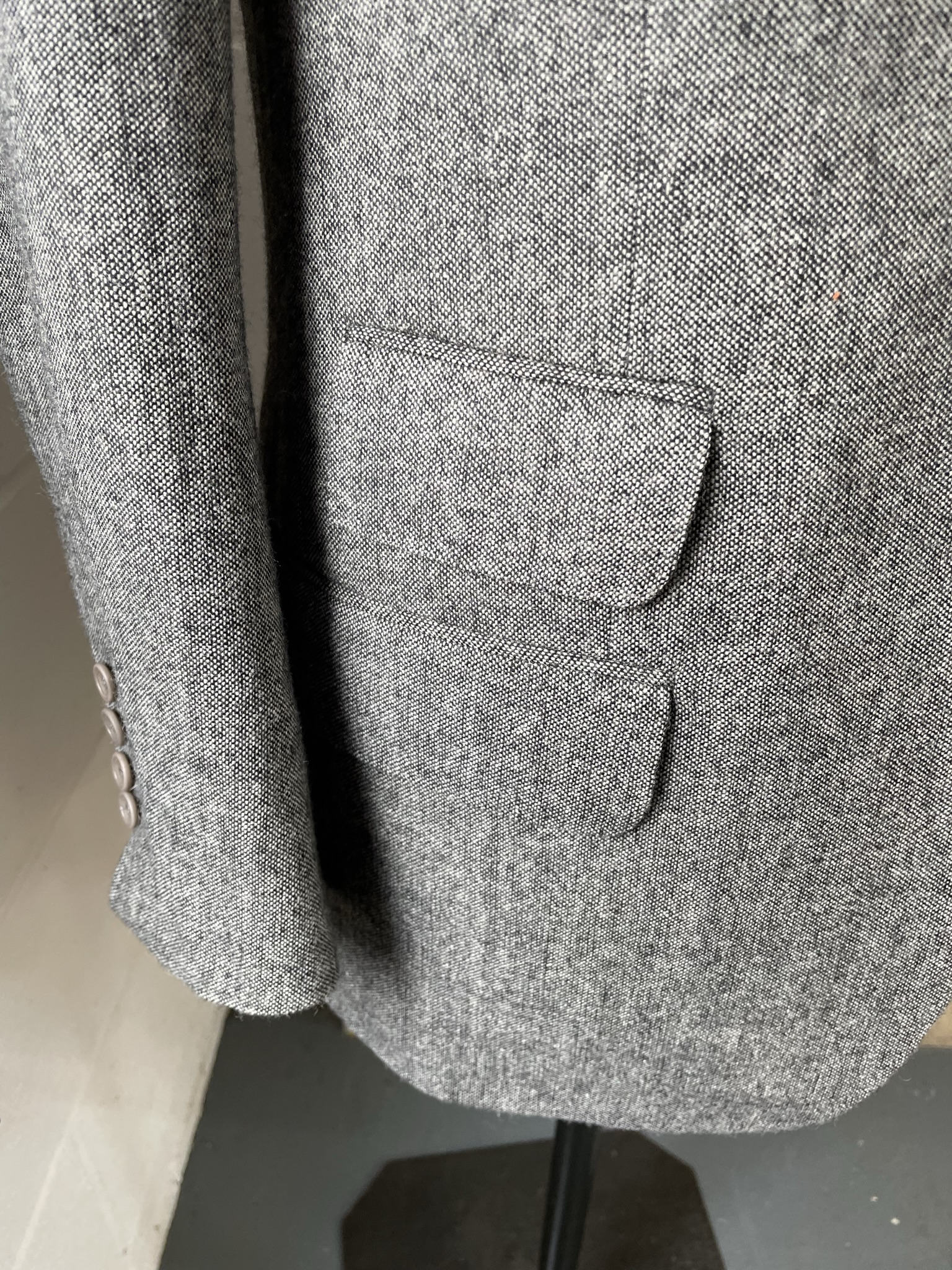 Suit looks a million dollars... Night and day away from the various London things I've tried over the years.
WHAT YOU WILL GET:
Authentic, genuine bespoke tailoring
A suit that is perfectly fitted to your figure
Cloth, suit style, lining and buttons all chosen by you
A garment that's totally unique to you
Amazing service
The perfect suit to match your profession and status
About Our Process
WHY GET YOUR BUSINESS SUIT FROM US?
Experts In our field
You're in safe hands, we've over 40 years bespoke tailoring experience
Personalised fabric and colour choices to suit your personality
As a client you'll always be important to us
Book A Consultation
HOW MUCH WILL IT COST ?
2 Piece Made To Measure from £1,250
2 Piece Semi Bespoke from £1,950
2 Piece Full Bespoke from £2,950
WHEN WILL IT BE READY?
Our bespoke suits take a minimum of 75 hours (10-12 weeks) to complete. If you have a specific deadline in mind, please get in touch.
Find Out More
Interested in a consultation?
We would love to talk to you about your requirements or answer any questions.
Fill in this contact form and we will be in touch as soon as possible, or visit the contact page.
A service like no other...
Each suit is finished with real horn buttons selected by you
Your bespoke suit is cut to your own individual pattern
We take every care to ensure that your suit will be your best ever fit
Each hand-sewn button hole is made with the finest silk thread
We stock cloths from